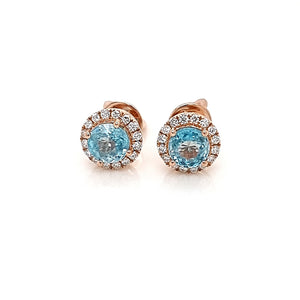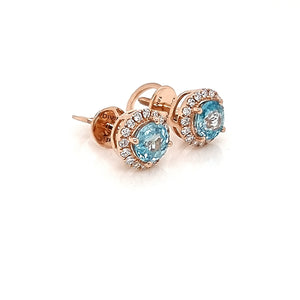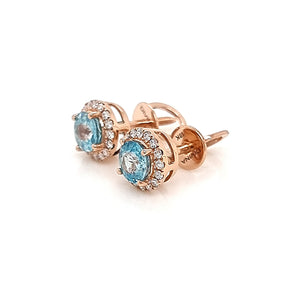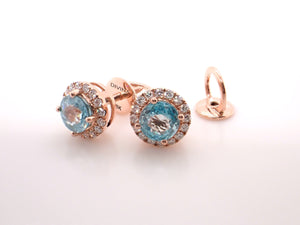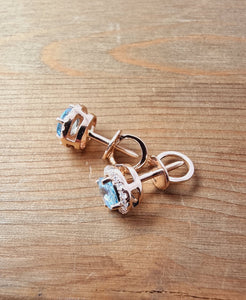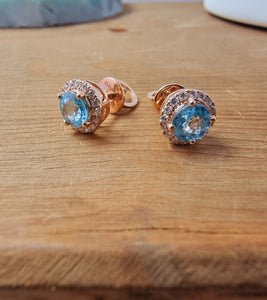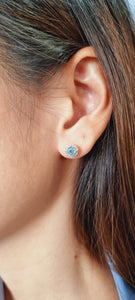 Pink Gold Earring Studs with White Diamonds and Light Blue Natural Zircon
Introducing our exquisite earrings crafted with a captivating blend of 18K pink gold, gleaming white diamonds encircling the halo, and a mesmerizing blue natural 70 points zircon. These earrings boast a stunning and luxurious design, perfect for adding a touch of elegance to any outfit. The secure screw back lock ensures a comfortable and worry-free wear.
Fun fact: zircon is one of the oldest gemstones on Earth, with evidence of its existence dating back over four billion years. It is believed to possess mystical properties that promote prosperity, wisdom, and confidence, making these earrings not just beautiful but also meaningful. Embrace timeless beauty with our enchanting 18K pink gold and blue zircon earrings, a true treasure to cherish for a lifetime.
White Diamonds - 0.18 carats
Blue Zircon - 1.40 carats
We have partnered with top finance providers to bring you the best options available on the market: We have partnered with: